May 25, 2013: Monodies for ensemble will be performed by Studio for New Music (SNM).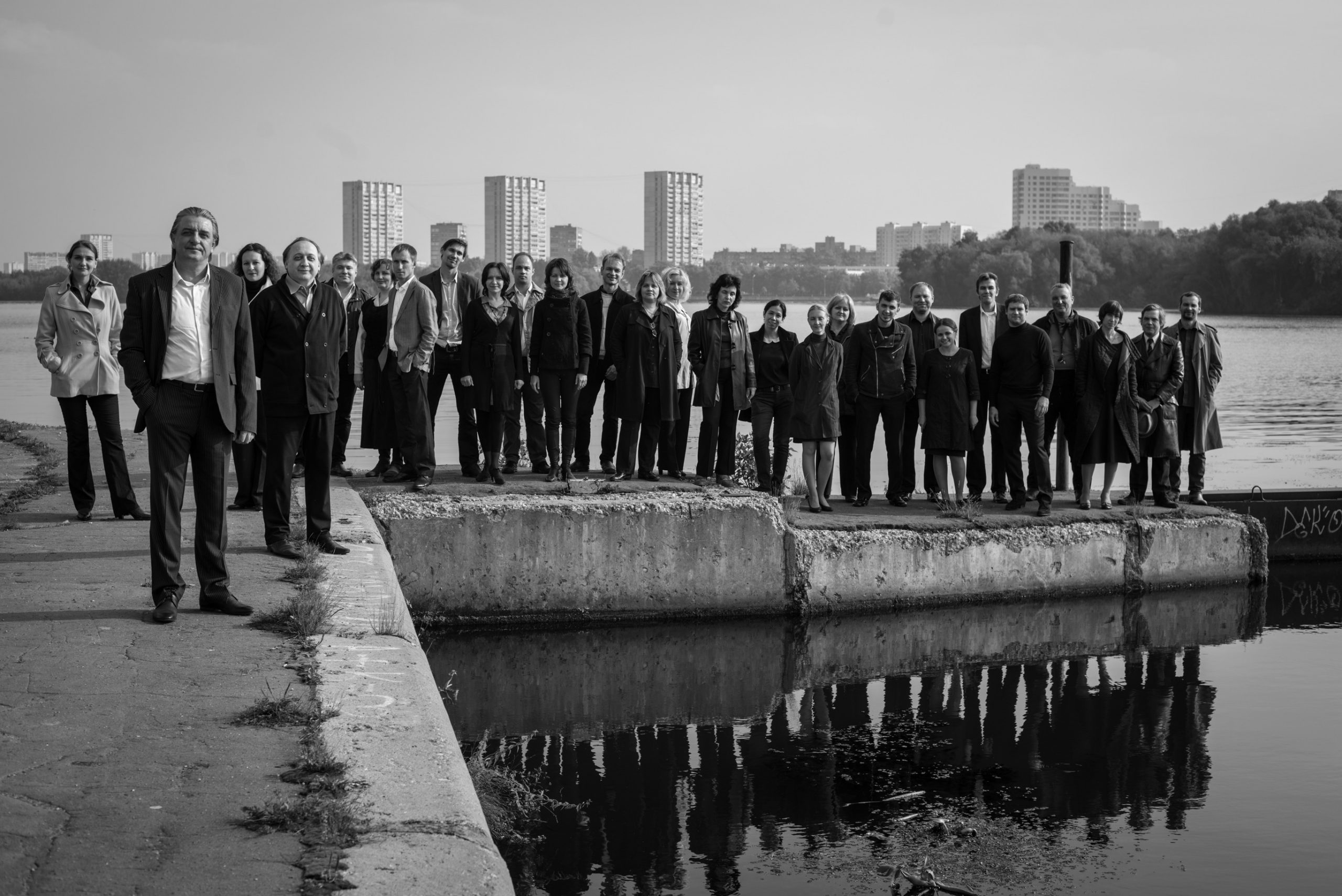 The Studio for New Music (SNM) is the leading contemporary music group in Russia. The ensemble was founded by composer Vladimir Tarnopolski and conductor Igor Dronov in 1993. Their first concert was given in France with Mstislav Rostropovich as conductor. Every year the ensemble performs about 50 programs in Moscow and throughout the country, and is a frequent guest in many Western contemporary music festivals. SNM has performed at such major venues as Berlin Philharmonie, Paradiso Amsterdam, Konzerthaus Berlin, Jacqueline du Pre Concert Hall Oxford, Deutschlandfunk Koeln, Cite de la Musique Paris, Schoenberg Center Vienna, and Festispielhaus Hellerau Dresden among others. They have conducted a variety of workshops at the universities of Oxford, Harvard and Boston to name a few. SNM has been the first and so far the only Russian group which was invited as ensemble-in-residence at the Darmstadt International Courses for New Music in 2010. The group has given many concerts in most of European countries several times touring in USA.
The Monodies by Mehdi Hosseini was completed in 2011. The work is scored for flute, Clarinet, piano, violin and Violoncello. The world premiere of Hosseini's composition "Monodies" was on 21 November 2011 as part of the opening day of the 23rd Annual International New Music Festival "Sound Ways", in the Glinka Hall of the St. Petersburg Philharmonic.  The work performed by the Sound Ways New Music Ensemble under the direction of conductor Brad Cawyer. Hosseini's "Monodies" dedicated to Italian 20th-century composer Luciano Berio. The name "Monodies" has been used quite often in the composer's works, he is devoting a significant amount of attention to the embodiment of his musical ideas into a single-voiced style, using the sounds of the traditional music of Persia and mixing them with western trends.