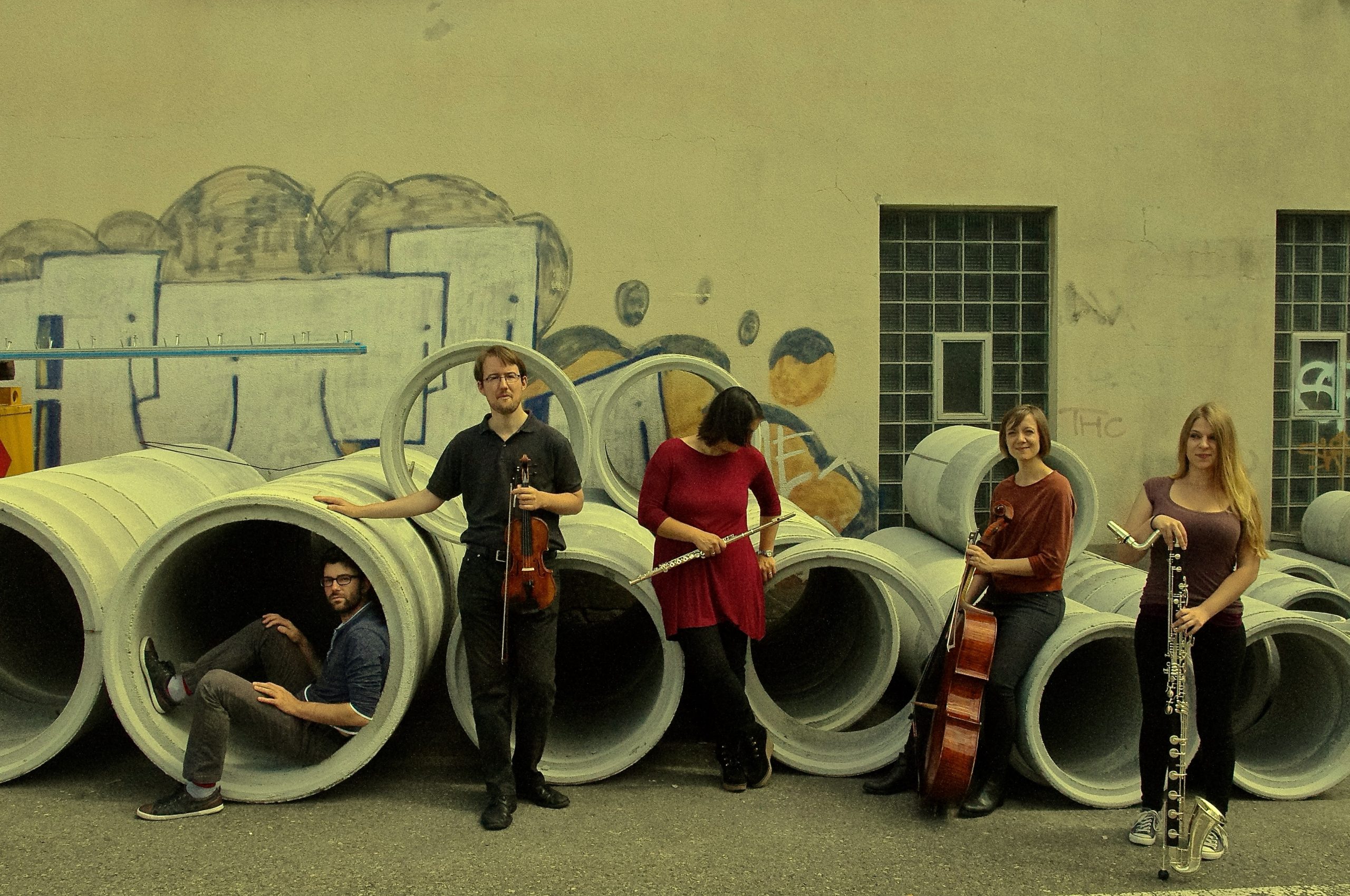 Ensemble Lemniscate is back for the second part of the Trilogie Order-Interference-Noise! Mehdi Hosseini's Inertia will be performed by Ensemble Lemniscate on February 18-21, 2020 in Switzerland.
Trilogy 19/20 N°2 – Interference
18/02 Kunsthaus Helferei – Zürich
19/02 La Voirie – Biel
21/02 Druckereihalle im Ackermannshof – Basel
Ensemble Lemniscate is a group of international soloists deeply engaged with the music of
our time. Since it's foundation in 2012, the Basel based Ensemble has kept it's ears and
eyes close to the present and has been developing a strong dialogue with the young new
music scene. With the philosophy of realizing bold, challenging projects the
ensemble aims to broaden the appreciation of contemporary music both in Switzerland
and abroad.